Polkadot mobile catering is the sweetest addition to your next event! Our NEW mobile catering vehicle, the Polkadot Cake Camper is smaller and much more elegant, with beautiful hardwood floors and countertops throughout. It is adorned with lantern lighting, has an overall warm and rustic elegance, and is self-sufficient with electricity, running a near silent generator. Coupled with our new dessert menu and our familiar tried and true options from seasons past, it's perfect for making a lasting impression with your guests!
You can also find the Polkadot Cake Camper stocked with the treats you love at some of the local food truck events. Check out our Events calendar, and social media pages for info on where to find us next.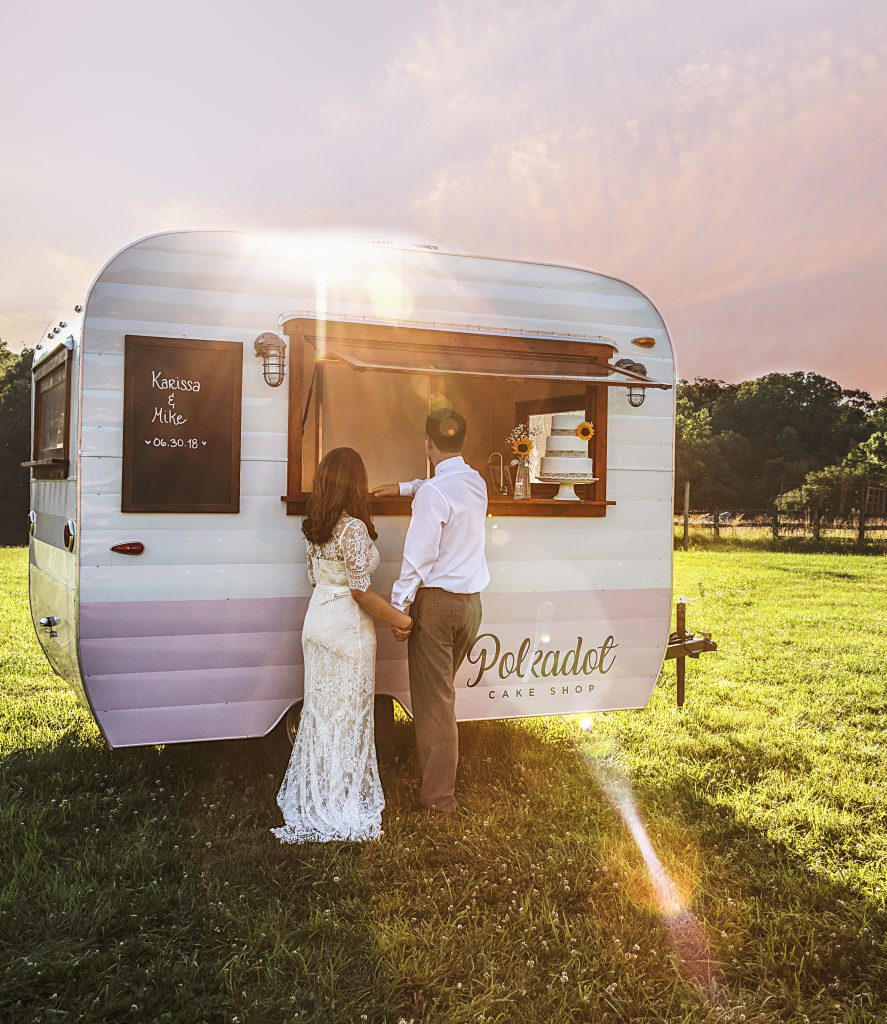 Private & Corporate Events
There's nothing sweeter than Polkadot at your corporate lunch, sweet 16, backyard BBQ, wedding, or really any party. Packages include Cupcakes, Ice Cream Cookie Sammies, Cake pops, Mason Jar pies, Cookies, Gourmet Coffee, Mini Donuts, Cannoli Cones and other treats which can be customized for your event. We even have a Create Your Own Cupcake & Create Your Own Ice Cream Sundae option where guests can choose from 10+ toppings and make their own creation to enjoy. Packages are all inclusive, start at 550.00 (serving 40-100 guests), and can be tailored to work with the theme of your event.

"Polkadot Cupcake Shop gave us the perfect sweet ending to our wedding… They made custom J&R cupcakes for our guests when they were leaving!"
– Jenni "JWOW" Farley