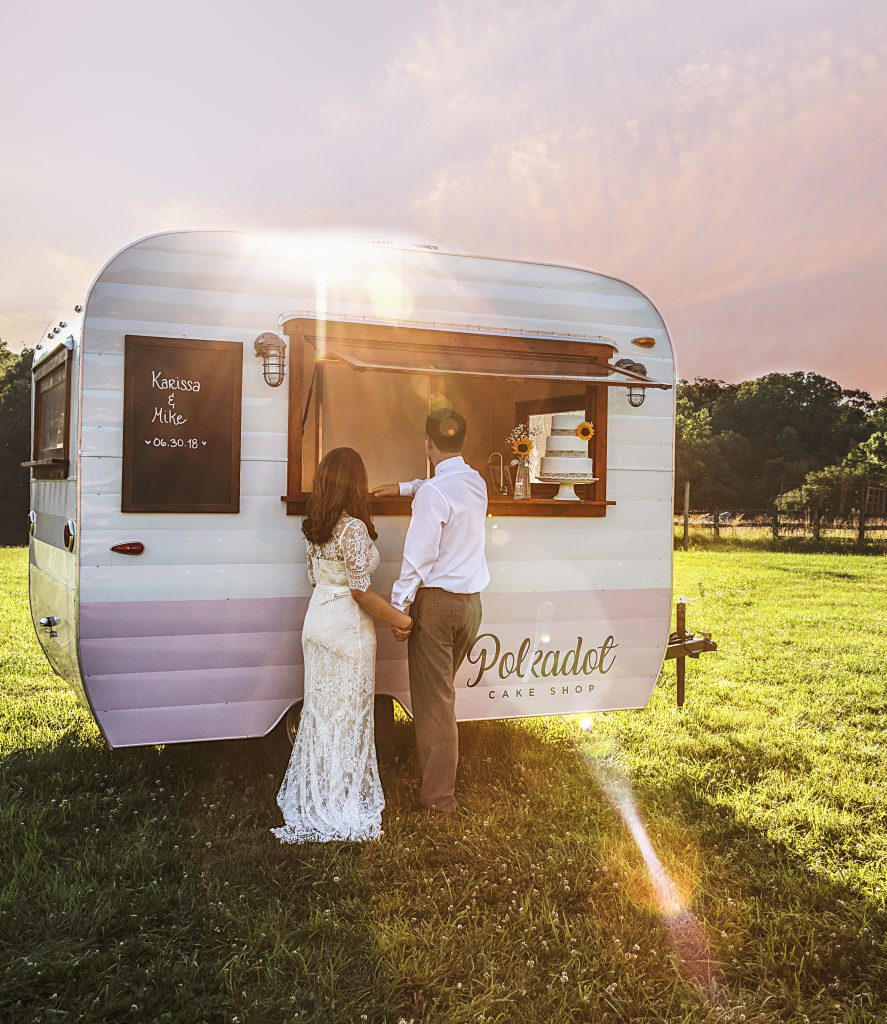 Polkadot mobile catering is the sweetest thing to roll through NJ! The Polkadot Cake Camper is North Jersey's only vintage dessert catering camper. With beautiful hardwood floors and countertops throughout and lantern lighting, it has an overall warm and rustic elegance. Coupled with our extensive menu, it's perfect for making a lasting impression with your guests!
NEW for 2021 — WINTER "DRIVE-BYS"!
Parties may be smaller in 2021, but we're still making them sweet! Mobile catering with our drive by package is an easy and delicious way to serve guests who are stopping by for a short time. Items can be pre-packaged for easy transport, and you're able to choose your menu. Try our DIY Smore's option for a quick and fun activity and treat in one! Driveby packages start at just 495.00 serving up to 25 guests with your choice of 4 dozen treats and hot cocoa bar experience.
Private & Corporate Events
There's nothing sweeter than Polkadot at your corporate lunch, sweet 16, backyard BBQ, wedding, or really any party. We offer packages including artisan ice cream cookie sammies, cake pops, mason jar pies, gourmet coffee, cupcakes, cannoli cones and other treats which can be customized for your event. We even have a Create Your Own Cupcake / Ice Cream Sundae option where guests can choose from 10+ toppings and make their own creation to enjoy.  Our traditional packages start at 8 dozen treats and 1.5hr of service, (800.00).  The best part is that everything is customizable and can be tailored to work with the theme of your event, and your needs.